Na try nyo na ba si killjoy? 
On Wednesday, Riot Games introduced fans to Killjoy—its latest agent to 
Valorant
,the developer's free-to-play online multiplayer.
Despite being leaked a few days early, Killjoy was just officially revealed. She brings a host of machines to debuff and take out opponents, and also rises the current roster count of characters to 11.
Here's the official description from Riot Games about Killjoy: "Known as the genius of Germany, this tinkerer effortlessly secures key battlefield positions with her arsenal of inventions. If Killjoy's weapons don't immediately take her enemies out, the debuff her robots provide will make short work of them."
Killjoy will join Valorant in an update that will go live when Act II begins on August 4. Check out Killjoy's 
reveal trailer
 in Valorant.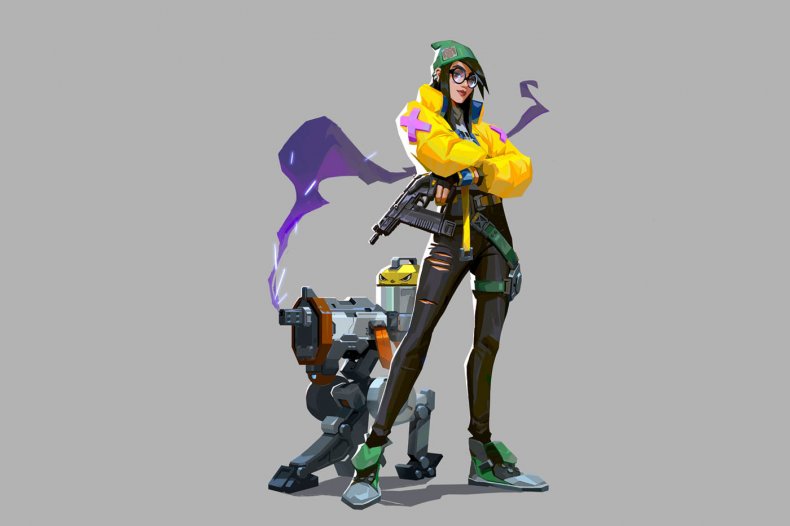 RIOT GAMES
Killjoy will have three abilities and one ultimate ability. The first is her Alarmbot, which deploys a bot that hunts down enemies that get in range of its attacks. After reaching its target, the bot explodes, applying Vulnerable. In Valorant, the Vulnerable debuff causes those afflicted by it to receive double damage from attacks. Hold the equip button to recall a deployed bot.
The next ability lets Killjoy deploy a turret. This ballistic machine fires at enemies in a 180-degree cone. Hold the equip button to recall the deployed turret.
Nanoswarm grenade is Killjoy's third ability. Killjoy can throw these grenades that, upon landing, makes the Nanoswarm go covert. Activate the Nanoswarm to deploy a damaging swarm of nanobots.
Killjoy's ultimate ability is called Lockdown. By equipping and deploying the Lockdown device, this device Detains all enemies caught in the radius. The device can be destroyed by enemies though, so be sure to go in for the finishing blow once it has trapped your opponents.
To unlock Killjoy, Valorant players will need the following Agent Contracts:
Three sprays

Two Titles

One Gun Buddy

One Player Card

Killjoy Agent

Killjoy's inclusion in Valorant will mark the start of Act II and a new season of ranked battles. Beginning in Act II, friends will be able to inspect player's Match History, including both rank and overall Act Rank progress.
Players will also be able to earn an Act Rank Badge, which memoralizes your Act II competitive skill and will display on your player card during competitive games.
Riot Games is looking to improve transparency and bring clarity into rank changes, and also solve some "pain points" for high-rank players—so be sure to keep tuning in to Valorant's social accounts for more information.